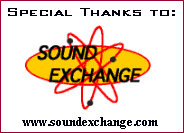 We encourage you to support your local indie record store but, if you can't find the title locally, you can click on the Amazon.com logo to the right of the item to order through them. Note: Many items on Amazon are accompanied with real audio clips.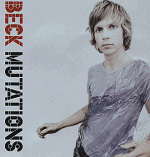 Beck
Mutations
(CD on DGC/Bongload)
How do you survive after having a huge commercial success like Beck did with his last CD? Get back to your folk roots. If you want the goofy Dust Brother produced funk, you won't find it here. Beck Returns to his folky K-records songwriting but with fuller production and instrumentation. It's somewhat uneven merely because the highs (like "Cold Brains" and "Lazy Flies") are so much fun that throw-aways like "Bottle of Blues" and "We live Again" seem much worse in comparison. A moderate recommendation but Beck Hanson's in it for the long haul and this CD is a testament to his continued relevance.-----Ramon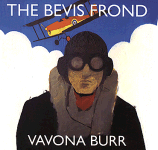 The Bevis Frond
Vavona Burr
(CD Flydaddy Records 1999)
Nick Saloman has been making wonderful records for years and Vavona Burr is up there with the best of them. Saloman can take the most simplistic riff and turn in inside-out until it has been transformed into beautiful little gem; leaving you to try to wonder exactly how he pulled it off. I'm not sure what is more amazing- that he pulls it off so well or that he has done this for years with such consistency. Here Saloman is not only self-assured but also really having fun with the material here (I love that he kept his sneeze "One Leg Sand Dance" and the hilarious opening cheer). I can only wait in anticipation to hear him perform this material live with his live touring band. I've criticized British before for being over-produced but The Bevis Frond is never overblown, pompous, or put-on. This is independent music at it's best: intelligent, personal, and honest.-----Ramon

Some Related Sites:
Flydaddy Records
The Bevis frond Page
A bevis frond Interview in Real Audio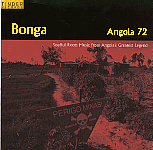 Bonga
Angola 72: Soulful Roots Music from Angola's Greatest Legend
(CD on Tinder Records)
First off, put Bonga on your list of artists-who-I- can't-believe-I-didn't-know-about-earlier. Mona Ki Ngi Xiša (The Child I'm Leaving Behind) is on my imaginary list of the top ten songs of the world of modern times. The cover of this cd states "Soulful Roots Music from Angola's Greatest Legend" - that's no boast. Bonga Keunza, born Barcelo de Carvalho, wrote the soundtrack to the independence movement within Angola early in his career. When the colonialist powers began to crack down on those pesky revolutionaries, Bonga outran them - literally. As a champion runner he held the 400 meter record for ten years starting in 1966, running for Team Lisbon. When authorities caught up with him, they exiled him. This record was actually recorded in Holland in 1972. But back to the music. Bonga's voice is raspy and strong-willed and here he is accompanied by guitar, viola, and various percussion. His songs are emotional and disquieting; his style is described as "a style that generates images of Portuguese fado and Brazilian samba, but is firmly African in sentiment and intention". Tinder Records released Angola 72 as part of the Tinder Gold series. Its ashame that it does not include more liner notes or translations but you'll likely get Bonga's message anyways.-----Rosa

Some Related Sites:
Tinder Records






Built To Spill
Keep It Like a Secret
(CD on Warner Bros. 1999)
Let the trumpets sound: the first great POP record of the year has arrived! From the first words out of Doug Martsch's mouth you become enveloped in an experience that leaves you tipsy from sheer delight. Yea, so they were recently the center of a Seventeen magazine article (hey there wasn't much reading in the doctor's office, OK!) but it makes sense when you consider how youthfully and energetically Martsch's compositions spin out of the old 0 and 1. A listen or two should take away a few years off of your jaded post-punk complexion and make you quit whining how music now a days just isn't as good as it used to be.-----Ramon
Some Related Sites:
http://builttospill.com/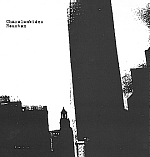 Charalambides
Houston
(CD on Siltbreeze 1999)
Let's get one thing straight once and for all- Tom and Christina Carter are not revolutionaries out to push the boundaries of music- they are musical luddites. The departure of guitarist Jason Bill only heightens this fact. The Charalambides are making folk music that always looks back, never foreword, through unique eyes. They are reproductionists with a very unique way of communicating what they have heard and what comes out is unique, personal and self-indulgent (and as Dave Dove once said, "Why should it be bad to indulge yourself?"). Say what you will, but the Carters breathe what you hear on this CD. Their music is a madman who, fully engulfed in his vision, forsakes the outside world for his own. If you care to join them in their madness you will not be disappointed.-----Ramon
Some Related Sites:
Siltbreeze Records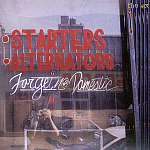 The Ex
Starters Alternators
(CD Touch and Go (USA) Ex Records (Holland) - 1998)
(review 1 of two)

Up until February I had never heard The Ex. Yes it's a sheltered world of world-music I live in. Nonetheless, I'm also a rock girl. Give me a full frontal bare aggression rock concert and I'll put away my spanish language compilations records for at least a week. Well, after I saw The Ex here in Houston this winter, I put them away for two. A wall of guitar sound trying to keep up with the drummer - have mercy, I love this band. Impressive live, this band is equally impressive on Starters Alternators - a quirky collection of rock songs. It's obvious that their previous records have experimented in all sorts of musical forms (at least that's what I understand since I only play this record over and over) and the rock on Starters suits me - and them - just fine. Now if you've never heard The Ex their sound is rather melodious and guitar driven and has lots of lyrics. If you're a front(wo)man you'll be shamed into giving your lyrics more thought after hearing this record - "Frenzy" is a treatise on Karl Marx and it all rhymes and English is not the singer's first language (insert my lecture on why everyone should know more than one language here). "Mother" may well be your favorite song of the record. Talented Katrin delivers a beautiful message of fecundity while delivering her gracious drum playing at the same time. That's talent folks! I just wish we knew more about the Nigerian author of the lyrics (hint, hint, dear Ex). This dutch band is the kind of band that probably has a lot more to tell than one record could convey - I'm off to get the others. But this one record packs a whallup - don't miss it.-----Rosa

(review 2 of 2)

Back when punk rock was Punk Rock, there was a belief that music could change the world. There was no empirical proof of this only an apriori sense that it WAS true and were it not true then it could be made to happen. If there is any band that exists today that retains this bright-eyed enthusiasm and belief in music, it would have to be the EX.

The new CD is no surprise to those who are familiar with this amazing band. As with previous CDs, the Ex happily stomp through 10 songs of aggressive staccato rhythms, angular guitar lines, and politically fired lyrics. (The only weak point is the 11th song- a weak cover that seems as out of place here as it did when it is performed live.) The musicianship is exceptional and to Steve Albini's credit the record doesn't sound like a "Steve Albini record." There is always talk of the wonderful guitar work but I just want to make a special note here of drummer Katrin whose expert drumming powers these songs like an airplane engine stuck inside a Volkswagen Beetle (live she almost steals the show from the rest of the band). Amazingly, the car is able to handle beautifully and if you've not taken this one for a drive then may I suggest you do so as soon as possible.----Ramon

Some Related Sites:
Ex Records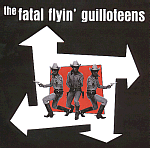 The Fatal Flying Guilloteens
New Iron Fist
(4-Song 7" Twistworthy records 1999)
If you must see one Houston band live, make it the FFG. These guys have played before the most cynical crowds alive and by the end of the show had the entire club laughing, shaking their ass, and having a great time. I forewarn any band that tries to play a bill with the FFG, prepare to be humiliated.
That being said the big question is how is the 7" compared to their legendary shows? Well, let's just say that that would require a bit more to pull off than this modest little 7" can accomplish. Yet, this is still an excellent introduction to these garage rock masters particularly "Electrify" on side B which, except for the horror of seeing Shawn Guilloteen go-go dancing on stage, comes the pretty damn close to getting the life feel. BTW-I'm also glad they decided against adding a bass guitar for the recordings- thanks Austin T. for talking them out of it.-----Ramon
TWISTWORTHY RECORDS
P.O. Box 4491
Austin, TX. 78765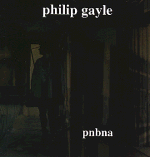 Philip Gayle
PNBNA- Solo Acoustic Improvisations
(CD Fleece records 1999)
Philip Gayle is an odd bird. You tend to wonder if he's all there. A Jap-o-phile musical eccentric who's brain seems as erratic as his playing. Thankfully, with PNBNA, Gayle reaches the promise of his first CD. Here his improvisational mostly acoustic guitar playing shines and the engineering by Marco A. Saenz brings out Gayle's guitar beautifully. The playing suggest a player fully in control of his instrument and comfortable with the studio. Gayle plunks and strums out notes out of his guitar as effortlessly as Barry White can woo the ladies. But this is not for the timid listener. For listeners who don't appreciate dissonance and require melody in their diet I recommend you spend your money elsewhere. But if the cross pollination that results in the spawn of Derek Bailey and John Fahey has some appeal for you then this will be money well spent.-----Ramon
Some Related Sites:
Fleece Records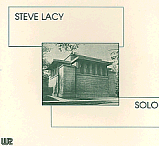 Steve Lacy
Solo: Live at Unity Temple
(CD Wobbly Rail - 1999)
It is incredible what one saxophone can accomplish. I wish I could explain in words the beauty of this CD. Ken Christianson deserves a resounding cheer to for his lovely recording of this subtle performance. The room envelops Lacy until it is the equivalent of hearing a lonely heart inside a living being. It's almost shocking when Lacy's voice appears briefly to introduce "Absence" near the end of the performance. Words, it seems, cannot communicate what Lacy can tell us with his instrument and I'm not foolish enough to try to do it here.-----Ramon

Some Related Sites:
Wobbly Rail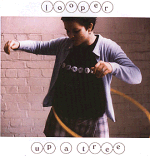 Looper
Up A Tree
(CD/LP on Subpop 1999)
I can't say I'm the biggest Belle and Sebastian fan. I like their work all right but don't get that feeling that my world would be much different were they not around. So why buy this CD by B&S bassist/vocalist Stuart David? Perhaps I just needed a nice little album that doesn't pretend to be anything but slight and unassuming in every possible way. The tone of this is that of a mere pleasant outing. David is not trying to shake anyone's tree here but just happy to stay in his and invite you up for a nice little chat. You may not remember this album in a few years but if you need some musical comfort food this should do the trick.-----Ramon
Some Related Sites:
Subpop
Stephen P. McGreevy
Electronic Enigma: The VLF Recordings of Stephen P. McGreevy
(2XCD on Iridal Discs - 1996)
When I saw this 2 CD set of atmospheric Very Low Frequency recordings the geek in me went nuts. Hmmm, can I quietly buy this without looking like I'm on my way to the Star Trek convention? Nope, I guess sometimes you just have to bite the bullet, swallow your pride, and put on the DEVO hat.

But enough about my insecurities, the CD set at hand was well worth my money, time, and abject humiliation. The set is excellent ambient material in which to enshroud yourself and it is wonderfully supplemented with 2 exhaustive booklets that explain the occurrence and history of the earth's electromagnetic (radio) signals. If you enjoy the crackle, whiz, and whistles of radio signals and are as geeky as I am you should consider one of two options- purchase a copy of this CD set or become a "natural radio" enthusiast yourself. The latter seems to be McGreevy's endgame in releasing this set. In the true "punk rock" spirit of DIY, a good listen to this should make you want to head down to your nearest Radio Shack (making sure to leave a false name and address) and get cooking.-----Ramon

Some Related Sites:
Iridial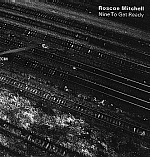 Roscoe Mitchell
Nine to Get ready
(CD on ECM 1999)
Archie Shepp wrote in his liner notes for his classic Mama Too Tight "I play music out of an overwhelming need to play; to make the rains come; to abolish wars." That 'need' fueled unpredictability that gave his ensemble on that LP life and importance- things sadly missing from the new Roscoe Mitchell led ensemble.
Mitchell leads an all-star group of musicians (George Lewis, Matthew Shipp, William Parker et al.) over a generally quiet and sublime set of pieces. As far as large ensemble pieces go, the question is how are the members communicating with each other and here the answer is very precisely. If there is a fault with this record, it could be argued that everything is too neat and precise. You can almost feel the cleanliness of the studio when listening to this album. Even the cute and silly "Big Red Peaches" thrown in at the end seems calculated. A touch of unpredictability may have pushed this over into a great record but as it stands it is just a very good album.-----Ramon
Some Related Sites:
ECM Records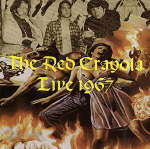 The Red Crayola
Live 1967
(2CD on Drag City 1998)
The Red Crayola appeared in Houston in the late sixties with two melodic LPs on International Artists. Parable of Arable mentioned "freak out" sessions where anyone who wanted to join in with the band in the studio was more than welcome. These sessions were used as bumpers between songs and probably struck the organizers of the Angry Arts Festival and The Berkeley Folk (!) Music Festival as the exception more so than the norm for the band. You can sense the surprise in the audience when the set consisting of pure improvisation is unleashed upon them. A confused and somewhat panicked KQED announcer sums up the confusion after the set begins when after about two minutes into the piece he says "Just in case you are wondering what is going on "I think if you're hearing me you are hearing them for sure" some sounds being made by the rock group from Houston, Texas which engages in a good deal of improvisation The Red Crayola. I think [they] have the blackboard wiped clean here and I think we're going to have some music in just a moment here from the Red Crayola."
To be fair its wasn't what I expected either the first time through. I was expecting live versions of classics like "Transparent Radiation" (complete with bad fake British accents) but instead got drones and feedback. The expectation got in the way of appreciating it fully the first time but coming back to it later it definitely stands on it's own as ambient music. The better CD of the set is the second CD particularly the track with John Fahey, which wanks along quite nicely.
While not the place to start if you are interested in the Red Crayola (I suggest the original International Artists works) it does give a complete (if self indulgent) picture of a very odd and wonderful little band that still manages to leave us dumbfounded over 30 years later.-----Ramon
Some Related Sites:
DRAG CITY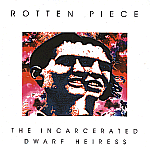 Rotten Piece
The Incarcerated Dwarf Heiress
(CD Fleece Records- 1998)
Houston has a certain air about it- we call it smog. Industrial development (along with car emissions) threatens to make sure that its residents don't live to their full possible lifespan without unnecessary medical complications. If it were ever to get all "Maximum Overdrive," I guarantee you that the music in the plants would not be AC/DC but Rotten Piece and Emilio Estavez wouldn't stand a chance.

Rotten Piece, arguably, are the premier experimental / collage / industrial (not the crappy dance variety) artists in Houston. You can hear elements of Eno, early Einsturzende Neubauten, The Residents, K. K. Null, John Cage, etc. running through the material. IDH is probably their best CD yet. The improvement comes in way of better production. I find that, while the material just as strong as ever, the recordings are more vivid and suggest more of a 3 dimensional space than previous efforts. If you enjoy sonic and textural experimentation, this would be THE Rotten Piece CD with which to start your collection. -----Ramon

Some Related Sites:
Fleece Records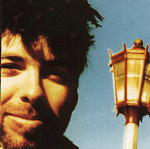 Silkworm
Blueblood
(CD/LP Touch and Go 1998)
As Ozzy once said "you can't kill rock and roll" and Silkworm is more than doing their part to keep it alive. Their newest CD is a nigh perfect piece of guitar driven tunesmanship that makes one want to flick the old Bic lighter once the last song spins. Andy Cohen's guitar is at it's fluid best- floating like a butterfly on quieter numbers like "Cleaned Me Out" and stinging like a bee on rocker "EFF." The rhythm section of Tim Midgett (Bass) and Michael Dahlquist (Drums) meanwhile shines on such "we dare you not to shake your ass to this" numbers as "Tonight We're Meat." If you still believe in the power of ten strings, a set of drums, and a catchy tune you'll probably agree that this is one of the best records of last year.-----Ramon
Some Related Sites:
Silkworm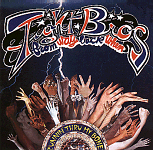 Tight Brothers from Way Back When
Runnin' Thru My Bones
(CD/LP Kill Rock Stars- 1999)
Amazing how the MC5 is still a force to be contended with after all these years. The tight brothers seem to have had one of those odd comic book origins like driving a muscle car into a shipment of MC5 records and some nasty radioactive element. With powers beyond the understanding of most of us here they kick out the jams with the unrestrained enthusiasm of Fred "Sonic" Smith and Angus Young's love child. Just make sure your "metal hand signal" muscles are well prepared if these guys come to your town.-----Ramon
Some Related Sites:
Kill Rock Stars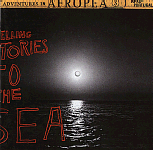 Various Artists
Telling Stories to the Sea
Adventures in Afropea 3: Afro-Portugal
(CD Luaka Bop/ Warner Bros. 1998)
African compilation records can be a bit daunting. Sometimes it seems that its producers rely on what they can get their hands on (or worse, what they have on hand) and slap it under the banner African music. Not so on the superbly produced Telling Stories to the Sea; Adventures in Afropea 3: Afro-Portugal. On it, master harvester, David Byrne along with Yale Evelen have hand picked the sweetest fruit of the crop. With sounds that range from zouk to rock and rumba to blues, you are sure to investigate further at least one artist from this talented group (I know I did - see Bonga, Angola 72.). No matter that songs are sung in Portuguese, Bantu, Foro, and Kriolu, you'll understand the sadness, heart break, sweetness, and often time sillinness of the songs. Some clever band out there is sure to cover SalalÚ (White Ant) by VumVum. And someone somewhere is dedicating Tulipa Negra (Black Tulip) to his lovely. Artsy but informative write-ups of each artist pack the cd booklet. I won't begin to touch on the history that brought this music to light. Do yourself a favor and spend an hour exploring this record.-----Rosa

Some Related Sites:
Luaka Bop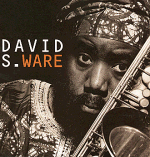 David S. Ware
Go See The World
(CD Columbia 1998)
David S. Ware has an incredible band and he has no qualms about letting them loose on the listener. The quartet of Susie Ibarra (drums), Matthew Shipp (piano), William Parker (bass), and David S. Ware (tenor sax) perform like one beautiful organism. They effortlessly dip, sway, dive, fly, and swing like expert acrobats through these 7 songs. To the quartet's credit, even a Coltrane-esque take on "The Way We Were" comes across amazingly well with very few winces (sorry, I'm just not a big Marvin Hamlish fan). Despite this one dubious choice of material the rest I can recommend with no reservations whatsoever. If you want to hear some of the best jazz players do what they do best, I highly recommend this CD-----Ramon.
Some Related Sites:
Columbia Jazz
---
Return to Worship Guitars Homepage