One of Texas' most revered psych bands, The Mike Gunn spent its 5 years of life keeping the forces that threatened to pull it apart at bay. Finally, with the mysterious disappearance of its beloved drummer, in 1994 the band relented to the inevitable chaos that threatened to consume it for so long.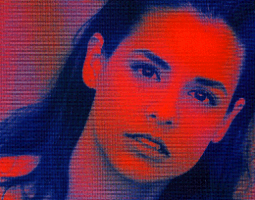 Hemp For Victory (1991)
The band's first major release on Anomie Records, "Hemp for Victory," saw raves and maddened collectors trying to get a hold of the limited run of these silk screened LPs. Co-produced with Scott Ayers of the Pain Teens the LP, it was a mesh of Black Sabbath stupidity, Butthole Surfers madness, and shameless guitar wank of the highest caliber. With this LP the groundwork was laid. The band had left its worst metal-esque tendencies behind it, began experimenting more and found its way to the land of psych-rock: bongs loaded!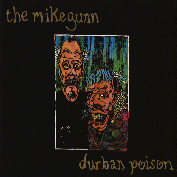 Durban Poison (1992)
The 1992 release of "Durban Poison" found our heroes a bit confused. "What the hell are we doing!" seems to be the theme for this release. Still, some brilliant spots shine through the mess making the CD a worthwhile endeavor for any Mike Gunn fan. Of note is the beautifully trippy "Haji" and the 18 minute mind expanding tribute to Dry Nod "Mesa is Burning" with Tom Carter's finest guitar excursion into the center of your mind.
Released on Dot Dean's beloved Double Naught Records in LP form this was eventually re-issued by Double Naught in CD form. The CD contained both "Durban Poison" and a (we would argue better) remix of "Hemp for Victory."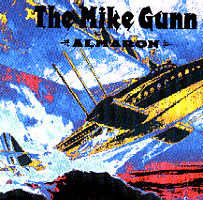 Almaron (1993)
In 1993 Double Naught released the quintessential Mike Gunn album: Almaron. The CD had it all live jams, studio work, guitar insanity, smart ass John Cramer lyrics, and just a host of fucking great songs. Trippy songs like "Dry Nod" and "Ted" were juxtaposed with goofball trips like "Vaughan is Love" and "All Across America". The guitars shine like never before and the band is at its peak of creativity. The CD was re-issued in double LP gatefold format by Germany's September Gurls records with a 15 minute bonus track "Fly to the Sunn."
After this CD Tom Carter gave his walking papers to devote his time to Charalambides.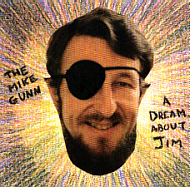 A Dream About Jim (1997)
The band continued on for one more year and finally collapsed upon the mysterious disappearance of Drummer Curt Mackey (later to turn up 2 years later). Like a beast that would not die, the next two years saw 2 posthumous releases. The limited edition "Coduh: A Collection of Live and Studio Recordings" on our fine label contained the full final live performance of the Mike Gunn and bonus studio tracks. The final scrape of the bottom came with the limited edition release of "A Dream About Jim" (vinyl-EP) on September Gurls. Of the cover, Scott Grimm was reported to have said "I wanted to make the ugliest cover possible and I succeeded beyond my wildest imagination."
Each member has now moved onto other things. Tom Carter is currently in Charalambides with Christina Carter and living in Austin, Texas. Scott Grimm is recording as The Dunlavy with quite a few releases under his belt. John Cramer is performing and recording with Project Grimm. Curt Mackey is still being Curt Mackey.
---
Real Audio Clips:
Holger from Coduh: a collection of live and studio recordings.
---
Discography:
1990 "Velveeta vs. Snowplow" (CSS SOL Produtions)
1990 "Tom's in the Bathroom" (7")
1991 "Hemp For Victory" (LP Anomie)
1992 "Durban Poison" (LP/CD Double Naught)
1992 "Clueless" (Split 7" Double Naught)
1992 "The Fish" (7" Goar Magazine)
1992 "Primal Burp" (7" Ptolemaic Terrascope")
1993 "Almaron" (CD/LP Double Naught/September Gurls)
1995 "Mr.Fog/Uptight but Alright" (LP "Drilling The Curve" Fleece Records)
1995 "Coduh: A collection of Live and Studio Recordings" (CD Worship Guitars)
1997 "A dream about Jim" (LP September Gurls)
---
back to...
Worship Guitars Homepage
Label and Music Page
Faq and Band Info page